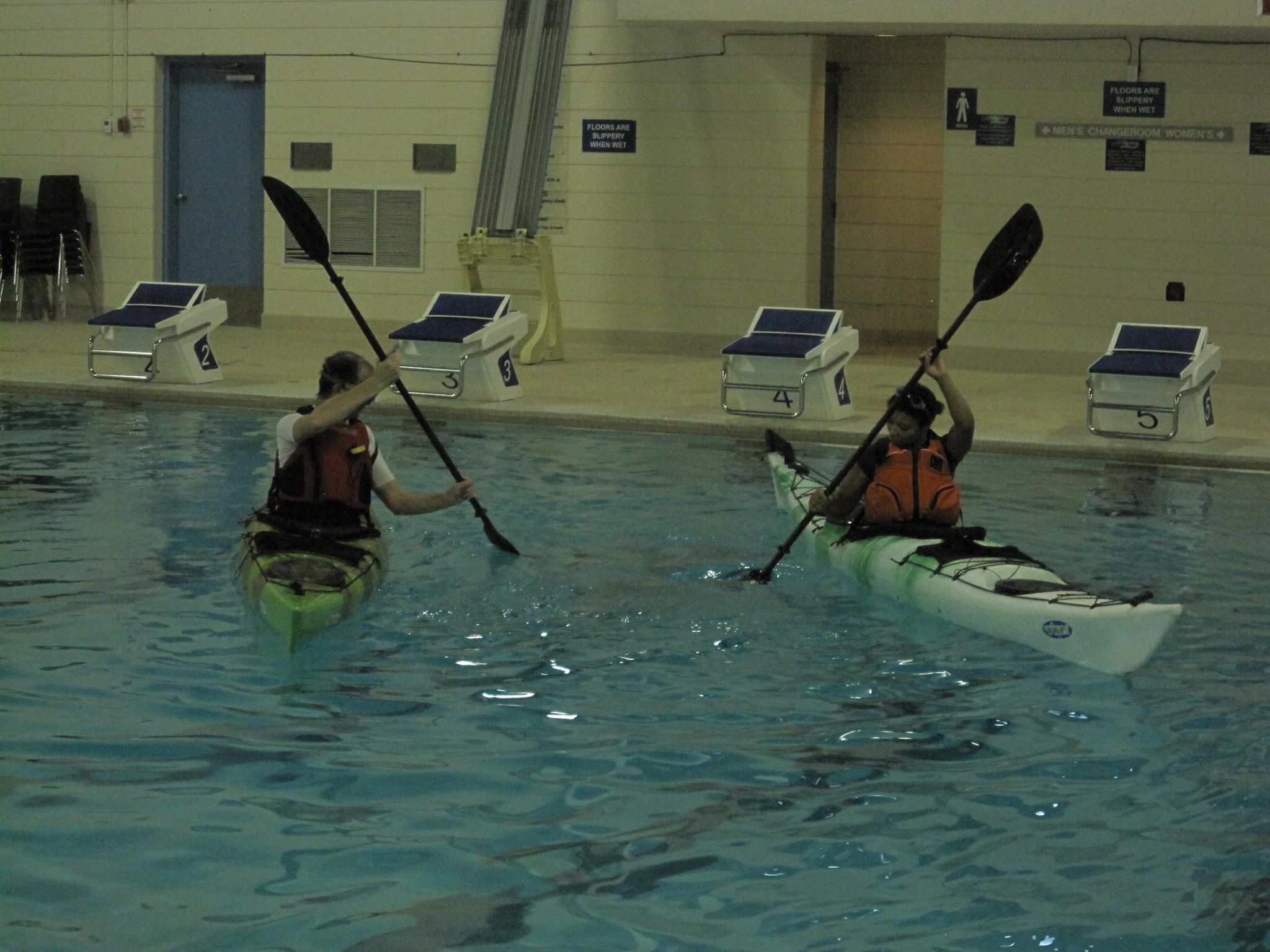 Kayak Pool Practice
A casual paddle in the pool for practice, relaxing and meeting other local paddlers. Two hours available. the cost of the pool will be $20 per person. If you are thinking about trying kayaking come to the pool and we can introduce you to the sport and some fellow paddlers. This is a social gathering not an official class. Space is limited so please sign up soon. We will be bringing a few new kayaks to try so let us know if you need a kayak for in the pool.
We meet outside the west end pool deck doors 15 minutes early to unload the kayaks and be ready carry the kayaks onto the pool deck on time. all kayaks and gear must be clean for use in the pool. All kayaks and gear must be outside before the end of our 2 hr rental. This is a social gathering not a class you are responsible for your safety in the pool, Life guards will be present.
What to bring: bring your kayak, PFD , Kayaks and all gear must be clean to be used in the pool. Bring a bathing suit and shorts and shirt to wear in the pool.